"I am a dark wizard hunter. Clearly I am not afraid of the Dark."
"Straight people. Why can't they control themselves?"
"It's a million little paper cuts every day."
"I did not make a pie, for three reasons. One, because I do not have any pie ingredients. Two, because I don't actually know how to make a pie." "And three?" "Because I am not your bitch."
---

king of swords.
| | |
| --- | --- |
| Name | Séverin Évreux |
| Age | 21 |
| Family | Séraphine (sister) |
| Gender | Male |
| Year | - |
| Blood Status | Pure-blood |
| Species | Human, Wizard |

This character is roleplayed by

SoA

.

Séverin Évreux is a French-Guianese auror and beauxbatons alum.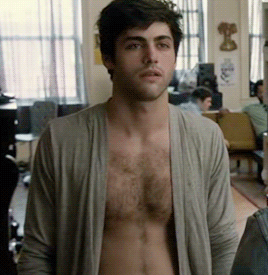 appearance
Séverin has an athletic build, and stands at 5'9". He's very physically strong, and in some occasions prefers using his hands to fight as opposed to his bow or his wand. He's strikingly handsome, with tousled jet-black hair and similarly dark eyes. He has a strong jawline, and has runic tattoos that he charms to either show or remain invisible across his arms and torso.
history
Séverin Évreux is the elder child of an entitled pair of pureblooded French aurors. His mother, Maryse, originally hailed from French Guiana, and his father, Aurélien, grew up in his family manor outside of Paris. They met at Beauxbatons and discovered a mutual interest in auror-ing. And, well, it went from there.
As their children, Séverin and Séraphine, grew older, Maryse and Aurélien began to train them in the skills needed by aurors. By the time they got to school, they whizzed through the subjects like DAtDA, Transfiguration, Potions, and others that they had been taught at home.


In Séverin's sixth year and his sister's fifth, they received owls from the ministry informing them of their parents' demise in the field. As Séra went into the custody of the seventeen-year-old Séverin, the siblings strengthened their resolve to become aurors, channeling their very real anger into their studies - and, later, their work.


Upon graduation, both siblings were snapped up by the French auror office within a month. There, they became close friends with Lucien Verlac and Kīlauea Vulgate, and formed a sort of group with them and one of Sev's classmates - Quentin Sébastien. Lucien, Kīlauea and Quentin now stay with the Évreux in their large Paris house, which has been dubbed "the institute".
personality
Sév is quiet and slinks into the back of conversations, preferring others to argue while he thinks. He comes across as brooding and moody but in reality, he's just analytical.
friends, acquaintances and enemies
trivia
*His model is Matt Daddario (my baby daddy)
His wand is 13 1/2", Unicorn Hair and is made out of Elm
His patronus is a Samoyed Dog
Handedness
Left
Sexual and Romantic Orientation
Gay
Relationship Status
Single
Pets
-
Favourite Songs
Oblivion by Bastille
Don't You Worry Child by Swedish House Mafia
Savages by Marina and the Diamonds
Favourite Colours
Grey
Favourite Sweet
Most Treasured Possession
His bow and arrow
Where to Find Them
The Institute
{{{Gallery}}}
credit goes to Ellie for the page and Red for code